Dee Perkins is former radio personality Dee Collins and was the NAB Crystal Award winning Marketing Director for WSYR. She was heard as part of the morning team in Syracuse on some of the most successful radio stations in CNY including Y94FM, B104.7 and WSYR.

Early in her career she was an internet pioneer and was part of the team that founded and then went on to manage Sybercuse.com, an award-winning Syracuse city site run by Cox Media in 1998. She then combined her love of technology and radio on the national stage at Westwood One where she was a top sales and marketing manager. Her roles included being a leader of projects involving radio stations and rollouts of new engineering, satellite, IP phone and technology platforms.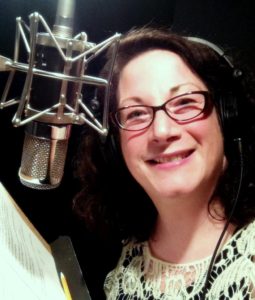 She is now bringing her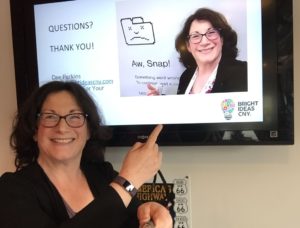 unique talent of explaining technology in the easiest of terms to Central New York businesses. Her expertise in digital platforms, combined with marketing expertise makes her a unique talent in the online marketing arena. She runs her own consulting agency, Dee Perkins Consulting and specializes in Google AdWords, social media and mobile for local businesses in Syracuse and CNY.