ONLINE ADVERTISING – HOW IS FACEBOOK DIFFERENT FROM TELEVISION ADVERTISING?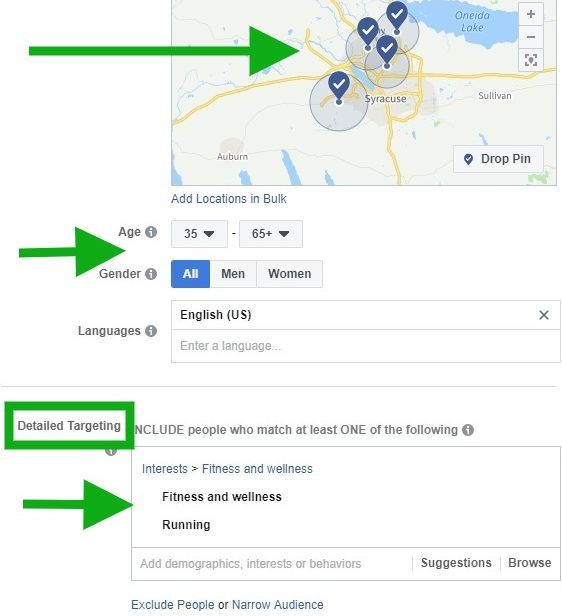 NO WASTE:  In Facebook, you can choose the audience who sees your advertisements.  On television, 90% of the audience has no interest in what you are selling.  And sometimes the audience you want is using their DVR to fast forward past the commercials.  They never get to see your message.  But on Facebook, you choose the demographics and interests of your clients, and your ads will end on their phones and on their desktops. How many people and how many times they will see it is only limited by your budget.

MORE AFFORDABLE THAN OTHER MEDIA: You can put together a campaign for as little as $1000 a month. Most television campaigns are more expensive and less targeted. Plus you can test multiple ads and photographs and Facebook will send the audience to the highest performing ad.

TRACKING:

If you send a potential customer to a webpage where they can sign up for an attractive offer,  you can track how far they went along the sales process and how much money you will make based on their actions.  Plus if the audience is not taking you up on your offer, you can change the offer or the advertisements.

OPPORTUNITIES:Even though Facebook Advertising is popular around the country, in Syracuse you have a great opportunity to be a part of the unique group of businesses taking advantage of the 1.5 billion daily users of Facebook.  This offer will only get more popular as time goes by.  If you aren't ready now, you may be ready when every local business has already crowded the Facebook feed.

FUN WITH GOOGLE KEYWORDS

What fun things can we find out using Google Adwords and keyword search?  Let's start with sports:

Google keyword search says that SU Basketball is the number one sports-related search term in Onondaga County.  But that didn't surprise you did it?

What words are your customers using to search for your business?  We can find out!

People are looking for you online! Are you sure every dollar you spend is hitting the right target audience? Let's find out!

Let's run a free search report on you and your competitors. We'll find out what your customers are looking for and shape a strategy to make sure you get in front of local customers who are looking for your expertise online!